Vehicle Safety & Security Tips
Cars have become a house hold necessity, for day to day use, as transportation to work, for business, college, school travel, or emergency and security services. Vehicles are a truly essential necessity asset, here tips for vehicle owners to keep your car safe
·         Always secure your vehicle, ensure that your windows are closed and your vehicle is locked. Use the key to lock your vehicle, making sure that you take it with you and do not hide a key in your vehicle.
·          Remove all valuables from your car, including pull-out stereo face plates, car phones/chargers and do not leave even a small amount of change in view, it's an offer a desperate thief can't refuse.
Steering Lock – Security Deterrent
·          One of the most effective ways to keep your vehicle from being stolen is use a "steering lock" that locks the steering wheel. They are available in most auto parts stores for a nominal amount. Security companies and Police Divisions highly recommend it's use because it is a cost-effective deterrent.
---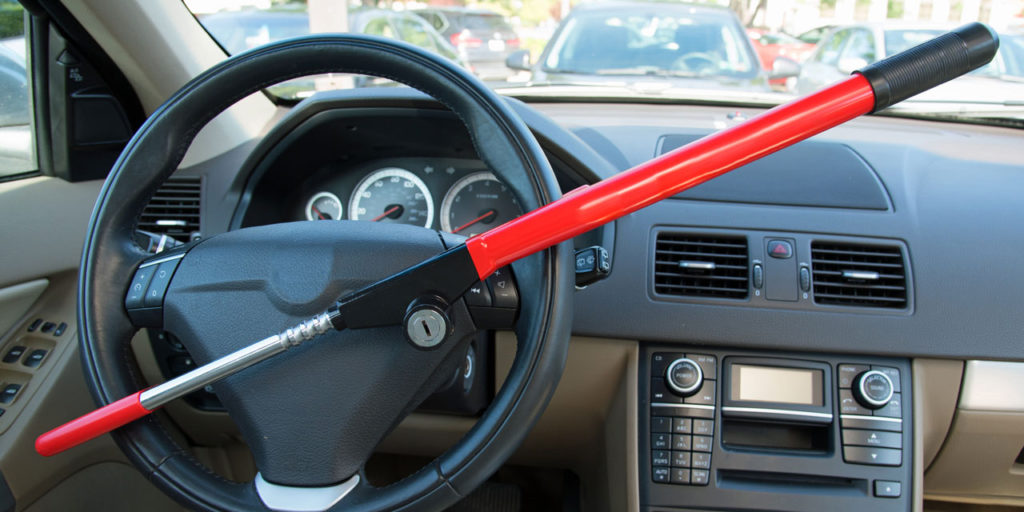 Protect Valuable Tires and Rims
locking lug nuts or other locking devises can be easily purchased at specialty auto parts stores.
• Never hide a spare ignition key on or in the vehicle. A professional thief will always look for one. Carry a spare key somewhere on your person or leave it at your home.
• Be aware of high theft vehicles. Contact your insurance company for a list of vehicles most often burglarized or stolen.
• Stay clear of dark areas park in well light places, Thieves take advantage of unlighted areas. Repair broken lights immediately and always keep a flash light.
---
 DNA" of your vehicle
·          The VIN number is the "DNA" of your vehicle. Etching the VIN number on your window is one of the most effective ways to deter theft.  VIN number etching makes the vehicle less valuable to the thief and easier for the police to identify.
·          Capitalize on a good car alarm system and use it, a car alarm will deter most car breakers and encourage them to seek easier targets.
·          Never leave your car windows open, even a crack, in hot weather. There are certain burglar tools that take advantage of this practice. Instead, use an inexpensive sun shade for your front window.