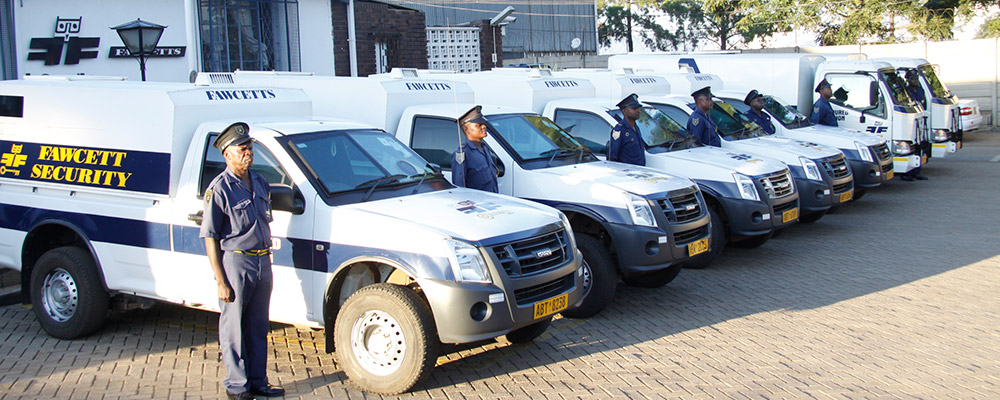 Cash In Transit & Armored Division
Fawcett Armored Guard Division
Daily, weekly or monthly cash or cheque collections and deposits
Bulk cash or bullion movement – local and long distance
Weekly, fortnightly or monthly wage or bonus packing and delivery
Packing of individual wage envelopes
Overnight storage of cash or bullion
Movement of valuables, sensitive documents and data
Specialist tailor-made services, including airport (airside) collections or deliveries
Fully Armoured vehicles for high value consignments.
The sale or hire of security cash boxes in four convenient sizes
-
Banking services - the frequency of which is determined by the client.
Collection and delivery of weekly or monthly wages.
Wage packaging and payouts.
Bulk cash movements.
Bullion transportation.
Overnight storage.
Storage of data discs and sensitive company documents.
-
Fawcett offers state-of-the-art safety features built into our vehicles, include sophisticated radio and repeater networks.
Fawcett uses tried and tested procedures as well as specifically designed documentation along with highly trained and motivated Cash-in-Transit crews to ensure a well-organized secure service.
Although principally used by financial Institutions, the Cash-in-Transit Division provides a wide range of services to suit various types of establishments in all sectors.
Constant research and monitoring of market requirements has lead to the adaption or introduction of new services and products as well as the support needed to provide a superior service to clients.
-