Follow our blogs as we go into details of each of our services offered at Fawcett Security.
A detailed look at our Service Guards
---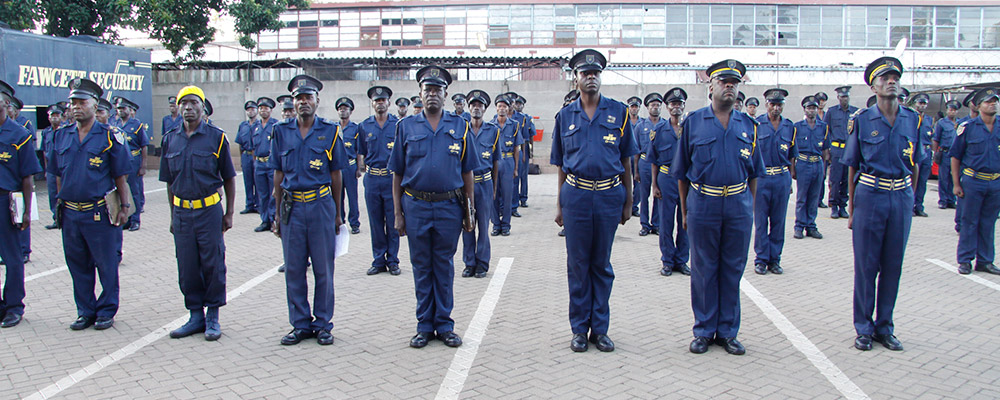 ---
Fawcett Guard Operations
Static guards for all environments – including industrial properties, retailers, residences and embassies, high-rise buildings and offices, as well as mines.
Guard Dogs – highly trained to attack and honed to obey their handlers.
Beat Patrols or Inspection Visits – spontaneous checks on premises by a roving supervisor.
Searching of client employees – to reduce the likelihood of employee theft and collusion.
Two-way radio communications – with local Control Rooms, support our men in the field.
Armed Guards where authorised.
Plain Clothes Guards and Undercover Operatives.
Guards for Residential Street Patrols.
Security Surveys.
Private Investigations/Surveillance
Fawcett Security provides undercover details and private investigations for all sectors within the Zimbabwean economy country wide. Please contact our highly skilled and experienced staff for more information.
FAWCETT SECURITY
TRUSTED BY GENERATIONS FOR 50 YEARS